INDUSTRIAL ACCELEROMETER & VIBRATION TRANSMITTERS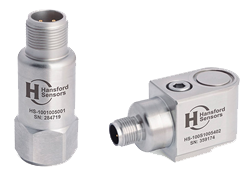 Hansford Sensors offer a wide choice of industrial accelerometer and vibration transmitters. Their range of AC 100mV/g accelerometers is designed for use with all types of data collectors and online systems using two-wire constant current method of drive. The range includes standard, high performance premium and OEM accelerometers, each manufactured to the highest ISO standards and backed by our outstanding technical customer support services.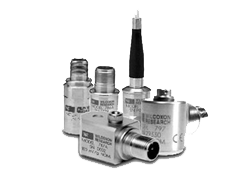 IMI industrial Sensors are used to spot imbalance, bearing faults and misalignment by measuring machine vibration, providing early fault diagnosis thus reducing downtime. Their vast product line interfaces directly with data acquisition equipment including online systems and handheld data collectors. IMI offers a full line of piezoelectric accelerometers, velocity sensors, 4-20 mA vibration transmitters, switches, cables, relays, displays and accessproes. Virtually all of our products are certified for use in hazardous areas through CSA and ATEX.