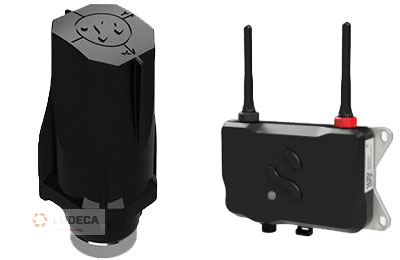 KAPPA X WIRELESS VIBRATION MONITORING

Sensoteq Kappa X is an evolution of wireless continuous health monitoring for a wide range of machinery. Built in partnership with vibration experts, Kappa X introduces a market leading 10kHz FMax enabling earlier warning and increased diagnostics capability. Designed to monitor almost any application, Kappa X features a small footprint, waterproof housing and a user-replaceable battery.

NO EXCUSES FOR HIGH VIBRATION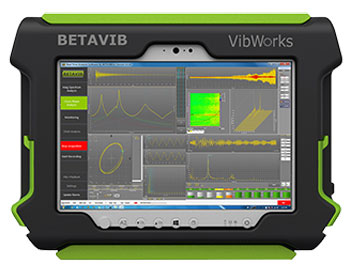 Our powerful vibration data collector and analysis tool enable you to accurately diagnose conditional changes in your equipment avoiding reduced capacity and product quality, increased maintenance cost and more. Ludeca's Vibration data collector result is improved equipment reliability, reduced costs and increased profits.
• BETAVIB VIBRATION DATA COLLECTORS
• BETAVIB VIBRATION MANAGEMENT
VIBWORKS is unique because its hardware and software are combined into an all-in-one solution. The Panasonic Toughpad operates on Windows 10 and is both the vibration analyzer and the computer. This allows the user to quickly analyze the collected data while at the machine without the need to transfer the data to a computer in the office.